Guest Post by Jody Miller-Young, dog fashion expert, BarkandSwagger.com
You've got on that favorite outfit. You're looking good. You've got a bit of a strut to your walk; you could call it a swagger. Male or female, we've all felt it. And our dogs do, too. When Sophie, my little Portuguese Podengo, is dressed to the nines, she's got an extra zip in her gait, she holds her head a bit higher. She knows she's looking good! So, Bark and Swagger is bringing some beautiful doggy swag today that will have your little fur boy or girl prancing like the little rock stars they are. Let's get right to it!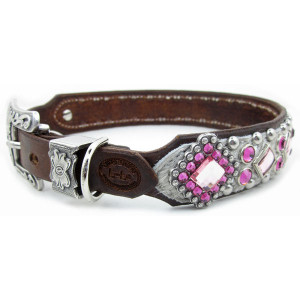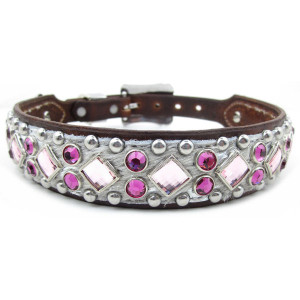 I love the Heritage Brand dog collars. They are handmade from the finest materials and genuine Swarovski Elements® and the designs are gorgeous. This washed rose exclusive piece is perfect for your girly girl.
Here's one in a black crocodile backdrop with siam red and clear crystals for your boy with attitude.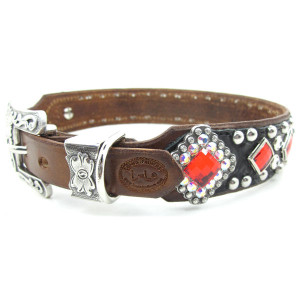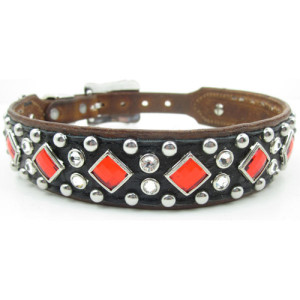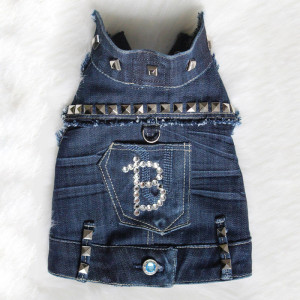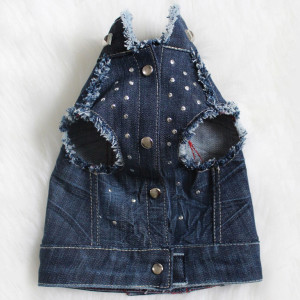 The Orostani Personalized Denim Harness Vest is super cool and what's better than having your dog's own initial on a cute abstract shaped pocket on the back. Made from recycled dark wash denim, treated to give it a modern, urban-distressed feel, this sleeveless vest also features frayed sleeve edges, large silver square rivet studs, a high collar and the initial in Swarovski Elements®. Works well on girls and boys.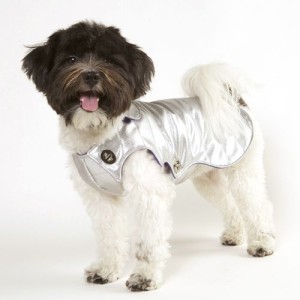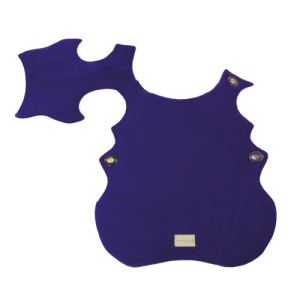 This is one of my Couture by Sophie designs. The Elvis, in honor of Elvis Presley, is part of The Icons Collection, paying homage to fashion icons in music. Made from a metallic silver, iguana embossed PVC, violet Ultrasuede lining and silver metal buckle closures, all materials used are cruelty-free and 10% of each sold benefits the American Humane Association. Great for girls or boys.
This is a very cute DIY raincoat, made from a Fresno State Tailgate Chair Bag. I love the bright color combinations and it looks pretty easy to make. Adding the sparkly blue ribbon down the back as pure genius! Directions to tutorial are here.
Hope you had as much fun exploring some fabulous doggy fashion as I did finding it for you! Do you have any great pieces you just love on your dog? Share with Christina here.
---
Author's Note: Many Thanks to Miss Jody Miller-Young for sharing. Pictures were used with permission.
For more guest posts please click the badge below.